Our Puppies
Will Make You Feel Special!
Providing Genetically Healthy Goldendoodles and Bernidoodles Dogs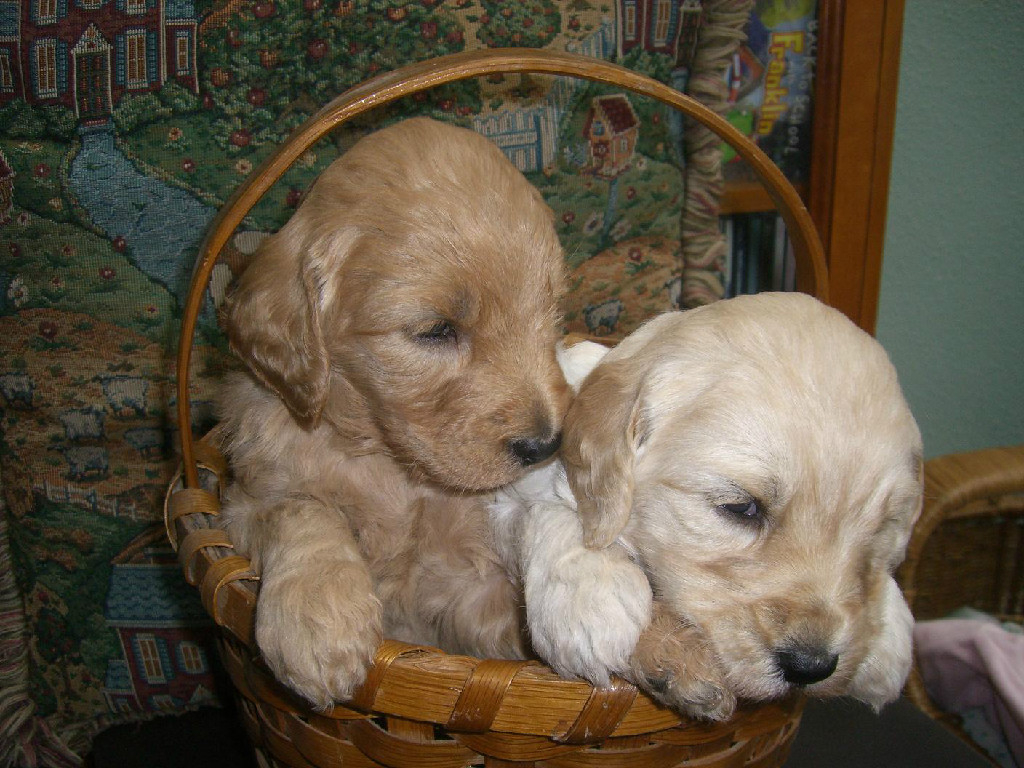 Meet Our Goldendoodle and Bernidoodles
Our puppies are all F1Bs, which means Fiona, our Goldendoodle mother, is half Golden Retriever and half Poodle, and Lily, our Bernidoodle, is half Bernise Mountain Dog and half Poodle.
We breed our F1 females to pure breed Poodle studs. This breeding program ensures we get puppies which are least likely to shed and most hypoallergenic, which is our prime purpose in breeding doodles.
Spokane River Goldendoodles and Bernidoodles
The Goldendoodles' and Bernidoodles' temperaments are wagging-tail friendly dogs to all people, children, and other dogs. They think they are one of the family, always wanting to please you, very easy to train, athletic, loyal, and sometimes, a trickster and comedian.
Our puppies will be, microchipped, de-clawed, vet examined, wormed, with first shots, temperament tested, and come with a bag of treasures like food, toys, puppy training book, and part of a real antler to chew. Most importantly, both parents have been extensively tested for inherent diseases prevalent in the Golden Retriever, Bernese Mountain Dog, and Poodle breeds so that you will be getting a guaranteed healthy puppy. Testing results available if requested. You also get a lifetime of support from us.
We will work with you in making arrangements to transport or meet you in the middle to ensure your pup has a safe trip to your home.